Branding update for Darice, a craft supply wholesaler. With literally thousands of products and hundreds of micro-themes, the branding needed to be streamlined and updated, communicating quality and value. Monochromatic color freshened the line, putting all eyes on the product and allowing for easier cross-merchandising.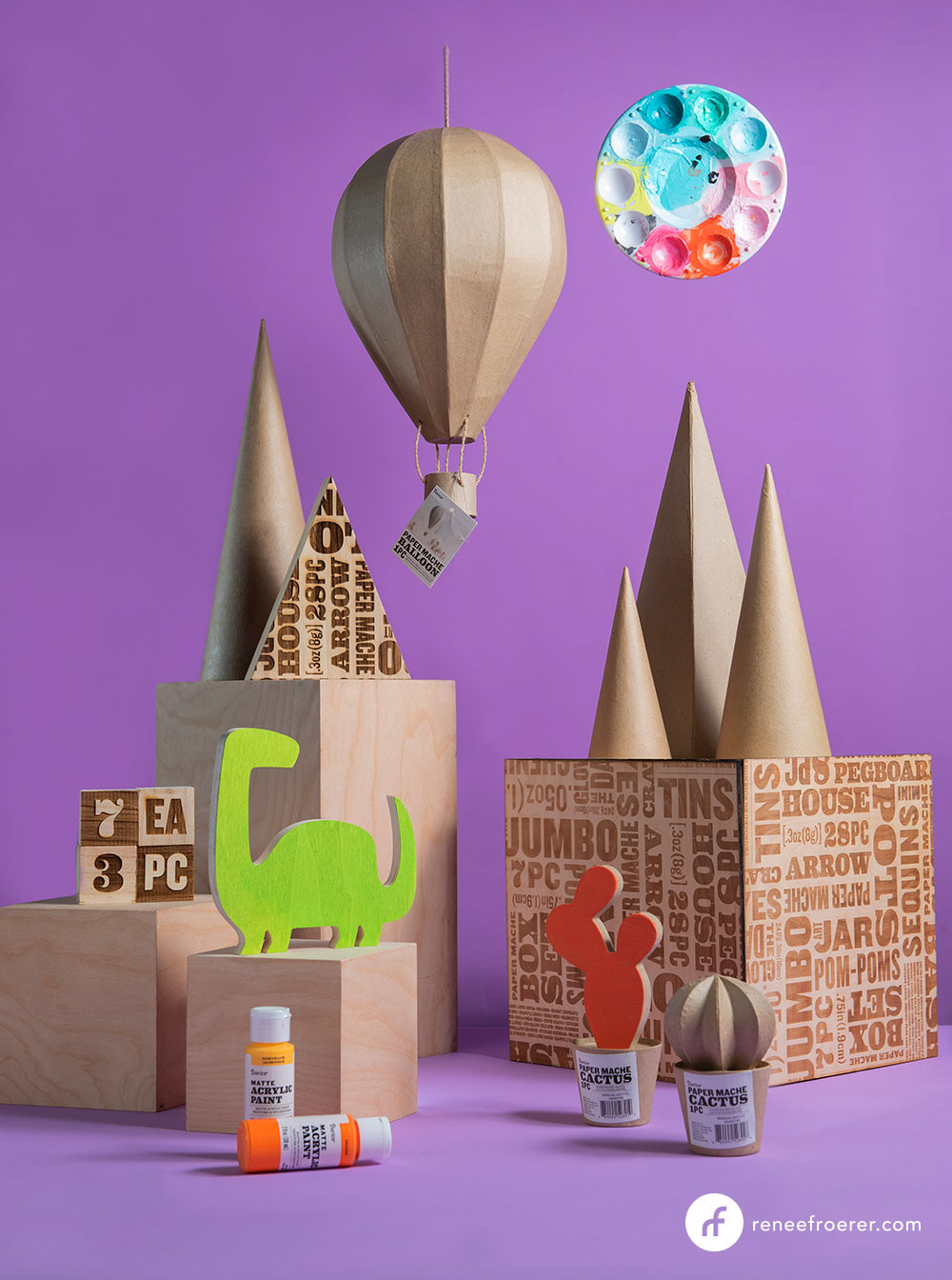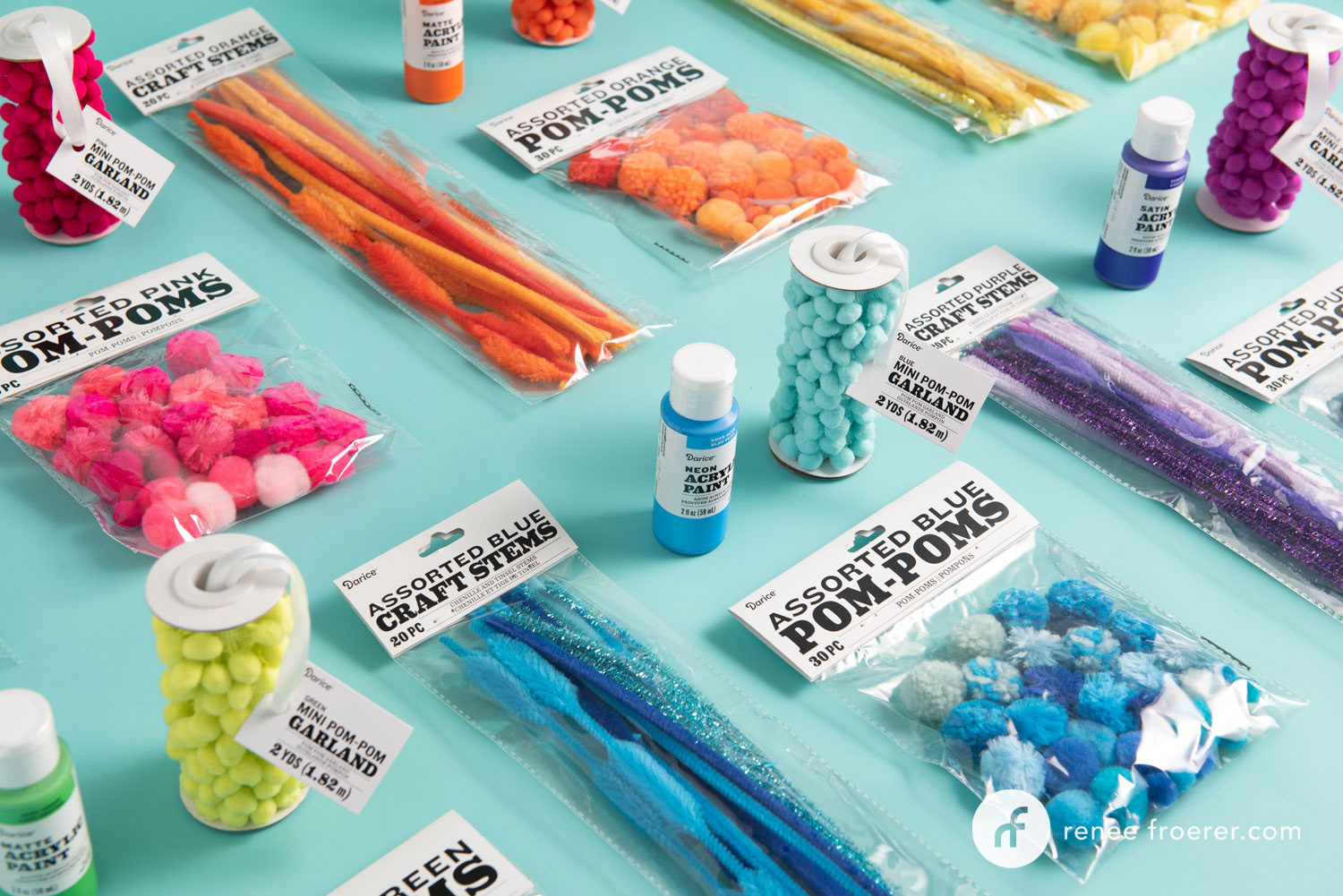 A sampling of before and after packaging samples. Updated typography gives the product category greater legibility at point of purchase. Black and white communicates value and lets the product shine.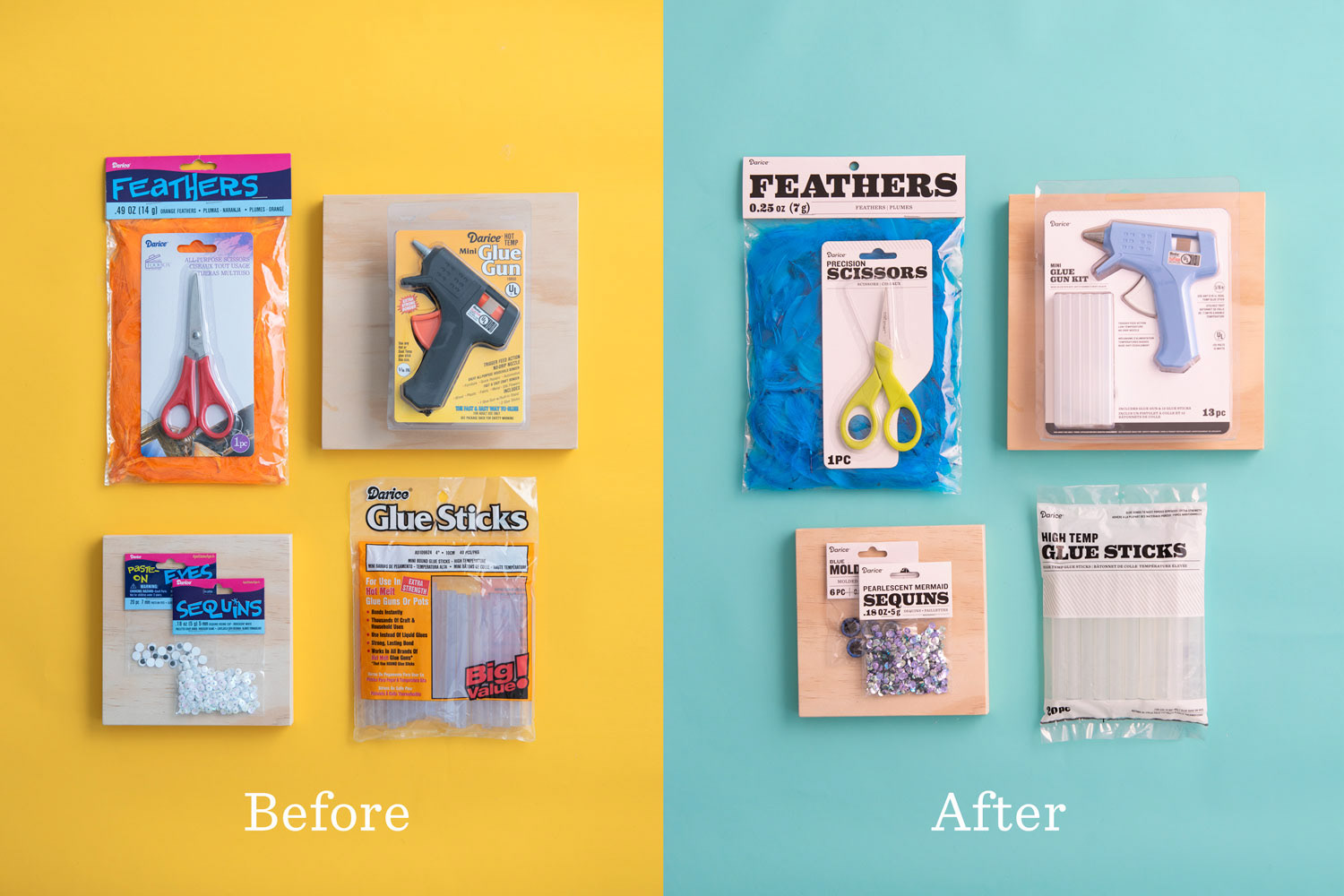 The surfaces line is similar to the basics line, with the addition of finished surfaces photography.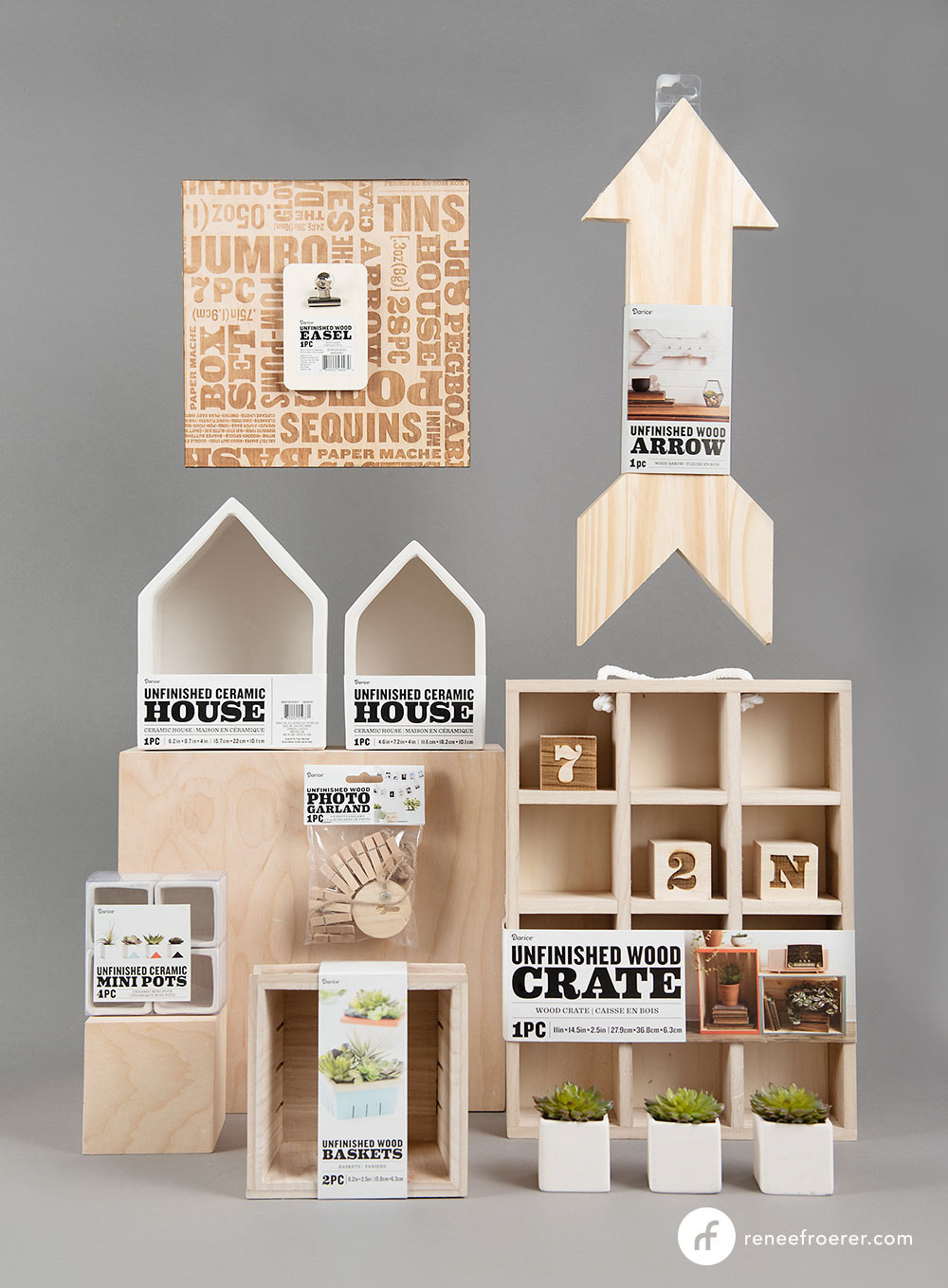 Papergoods were given a softer look, more appropriate for the core customer. A neutral gray palette highlights the colorful product and updated typography puts the product category front and center.